Top 25 Famous Dead Ghanaian Actors and Actresses
Gone are the days where these Veteran Actors rocked the movie industries. They started from Theatre , Concert Party to Drama , Cantata and now to the movies industries. They suffered a lot in their days. Some were not having a good place to stay , they were not paid well and didn't even enjoyed a luxurious life as compared today. These Veterans were Superb,exceptional and had exclusive classic performance assigned to any role as they entertained many Ghanaians.
The following are 25 Dead Ghanaian Actors and Actresses with their ages before death, date of birth and date they died.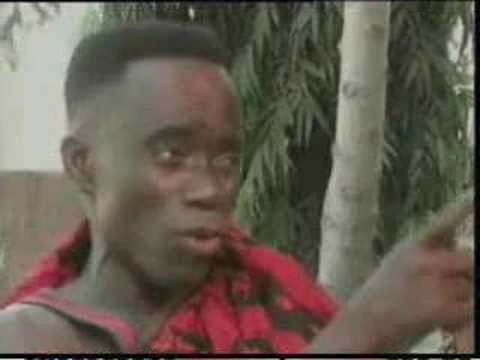 John Evans Kwadwo Bosompem also known as Bob Santo was a Comedian who was born in 1935. He featured in many Akan movies.
He acted more times with his close counterpart Judas. He appeared in movies such as; 419,Double Sense, Efiewura ,Marijata, Abawa Mary and even on stage drama dubbed 'Key soap concert Party.. etc.
He was the Great ancestor to Rev. Jeffery Annoh Acquah. He died in the year 2002 at age 67.
2.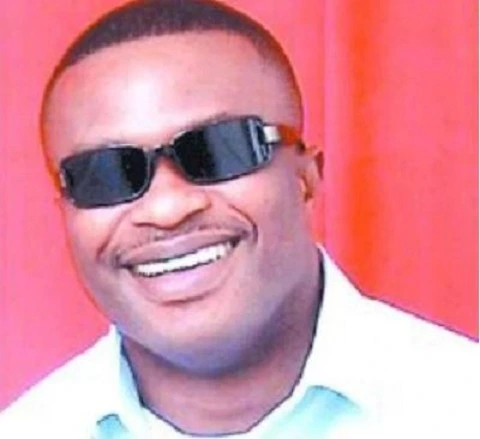 John William Kwame Owusu Ansah was born on 9th December,1967. He was born in Alajo in Accra. Kwame Owusu Ansah was a radio broadcaster, Public Relations Consultant, poet, Media Director of Madhaus Incorporation, owned a record label,a teacher and an actor both in Ghana and Nigeria. He starred in about 59 movies.He had a motor accident on the Tema Motorway in Accra and died on the 2nd of May 2008 at age 41.
3.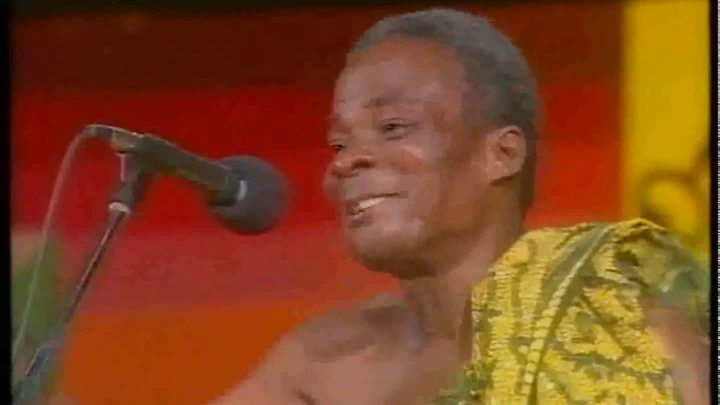 Benjamin Kojo Afandoh was a known Fanti-speaking actor. He was famous with the name Agya Ntow. He started acting in the year 1956 working with Brigade Drama Group and Abibiman Concert Party. He was featured in many movies such as ; Sika Sunsum, I Told You So, Had I Known, Heritage Africa, Kae Dabi, Kanana, Okukuseku etc. He was a teacher, an actor, a play writer and a composer.He usually acted with his close compatriot, Yaw Bortey (Apache).
4.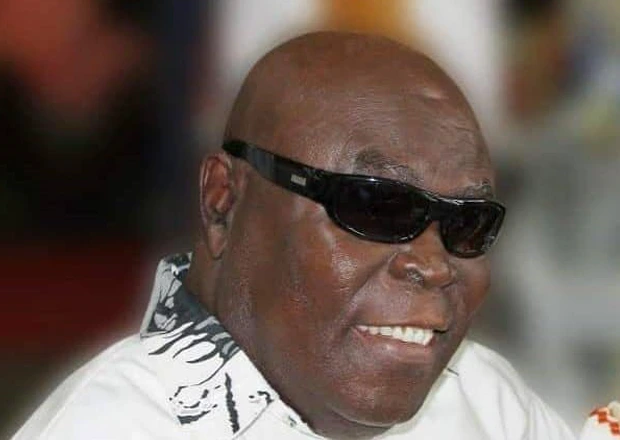 Mac Jordan Amartey was an actor born in the year 1936. He was popularly known as Sugar Daddy. Many Ghanaians loved him because of the 'big Words' he mostly used in his movies.He starred in movies such as "Idikoko" series,TV Theatre productions , Matters of the Heart (1993) , The Returnee 2(1995), Victim of Love (1998) ,Black Star (2006)etc. Later he became physically challenged as his right leg got amputated leading to his death.He died on 5th July 2018 at the Korle Bu Teaching Hospital at the age of 82.
5.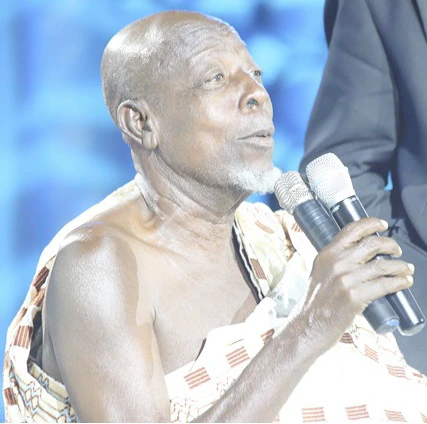 Asonaba Kwaku Darko also known as Super OD was born in 1934. Super was a Comedian and an actor. He started his acting career in the early 1970's. He was part of the Osofo Dadzie Drama Group. He acted movies such as ; Double Cross, Akan drama, Diabolo and Cross fire and Obra.
He died in 13th February 2018 at the age of 84.
6.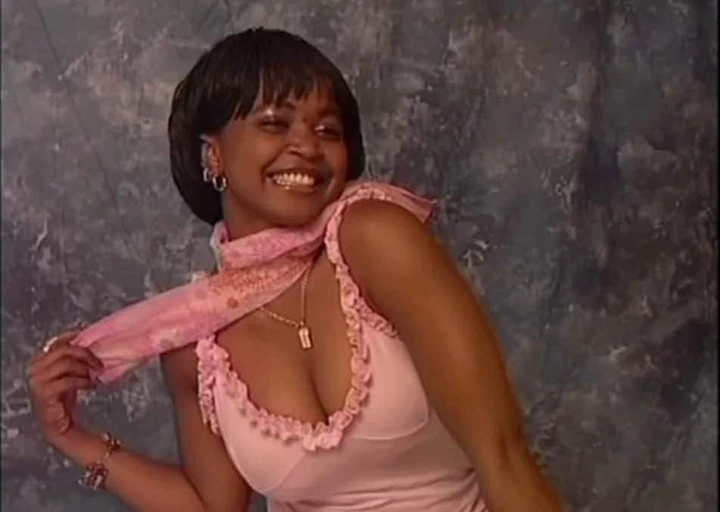 Suzzy Williams was born in 1982.She was a member of the drama group in Tema Secondary School where she completed .Her best friend was Nana Ama McBrown.
She featured in movies such as Bloody Mary, Calamity, The Comforter and Mother's Heart.
She had an accident in Accra and died on 8th September 2005 at the age of 23.
7.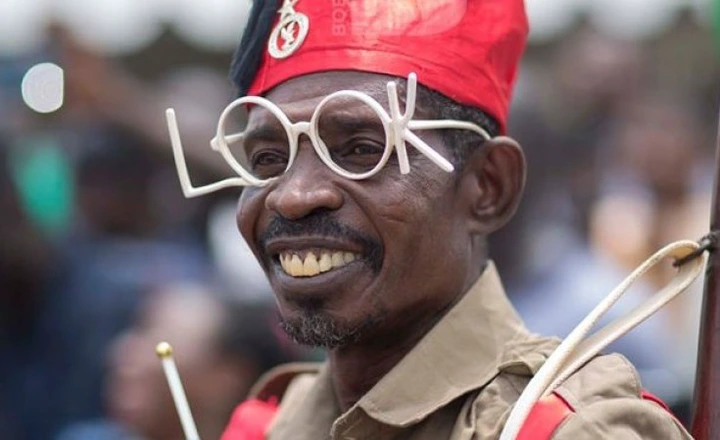 Kwadwo Boaben was a Comedian popularly known as Bishop Bob Okala ,the Father of Comedy in Ghana. He was born in 1954. Kwadwo was a goalkeeper with the name Bishop,an actor and a comedian with the name Okala, inherited from a Nigerian, Emmnuel Okala.He joined the "Kusum Agoromma" a drama group in Dzorwulu of Accra and Later to Key Soap Concert Party.He won the Best Comedian in Ghana on four consecutive times.He acted movies like Koti Academy. He died in 2016 at the age of 62.
8.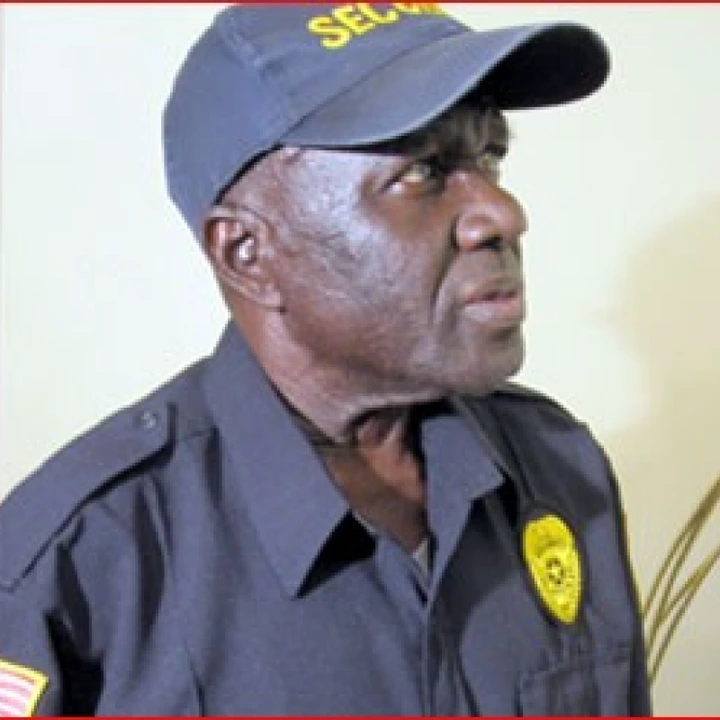 Ebenezer Donkor famously known as Katawere was born in 1938.He was a known actor for his good performance in the Efiewura series . He had been in the movie industries for over thirty years, in the dramatic television series, Efiewura since 1990's. He also starred in over nineteenth movies of Kumawood. Katawere died at Opoku Ware Hospital in Cantonments, Accra, due to a continuous illness. Donkor died on 14th November 2016 at age 78.
9.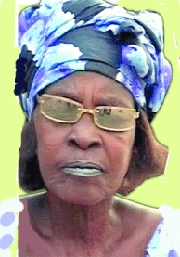 Margaret Quainoo, was born on 12th December 1936. She was a popular actress affectionately called Araba Stamp.
She dropped out of school and joined the Brigade Drama Group at Nungua, in Accra. She was featured in movies such as I Told You So ( 1970), Efiewura television Series, Numerous Key Soap Concert Parties.
She died in 12th July 2006 at the age of 70.
10.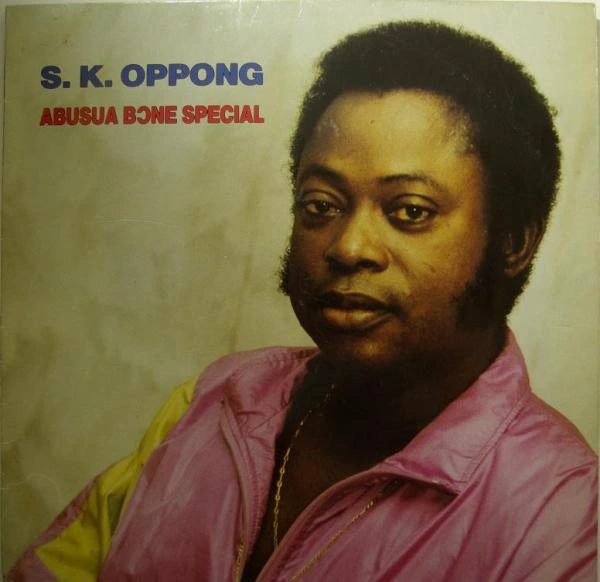 Samuel Kwesi Oppong was born in 1946. He was known as S.K. Oppong. He was a Professional actor and a musician. He was the leader of Osofo Dadzie Group.The Osofo Dadzie group was initially a drama group known as the S. K. Oppong Drama Group.Osofo Dadzie was a very popular group and had many unique performances around the country.In the 60s, he was a popular TV artiste with an exclusive classic performances.He was starred in Kantata Series drama.He died at Korle – Bu Teaching Hospital on 3rd December ,2001 at the age of 55.
11.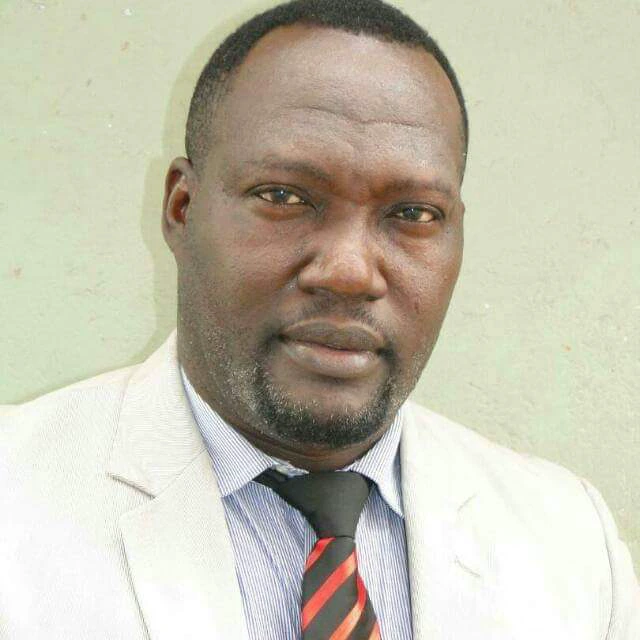 Bernard Nyarko, famously known as Bishop Bernard Nyarko was a Pastor and an actor.Bishop was born in 1970. In 2012 he appeared in several hit local movies including; Sunsum Police , Aban Bosea, Boyz Abre, John and John , Wanted,
Hero ;Service to Humanity (2017), Sidechic Gang (2018) movies,among others. He died in 2nd May 2020 at the age of 49.
12.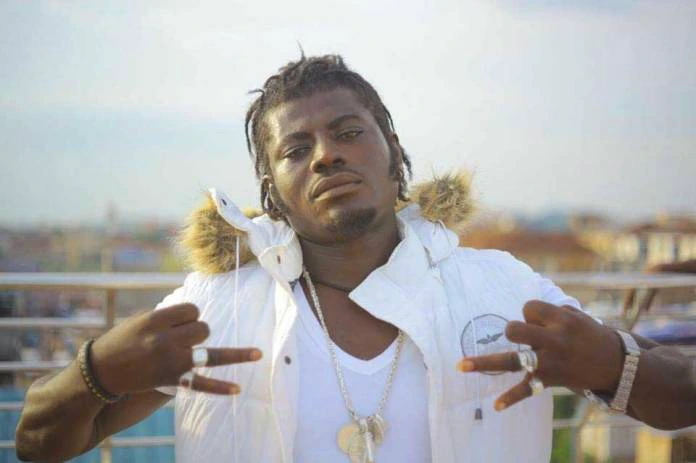 Nurudeen Abass popularly known as Blinks. He was an actor born in the year 1983. He was stabbed to death around 10:30 am on Wednesday, November 7, 2018, at Akurem, an area between Aboabo and Sawaba in Kumasi at the age of 35.
13.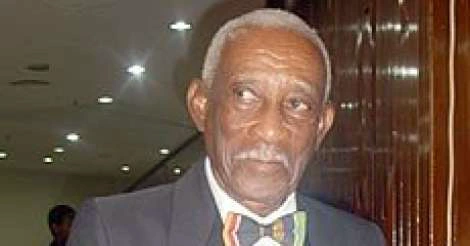 George Brigars Williams was born on 8th January,1929 at Sekondi, Western Region of Ghana. He was an actor featured in movies such as; Ultimate Paradise , Build Your Ark , Last Hope, Genesis Chapter X, Black Sunday. He died on the 1st August 2016, at aged 87, at the Korle Bu Teaching Hospital in Accra.
14.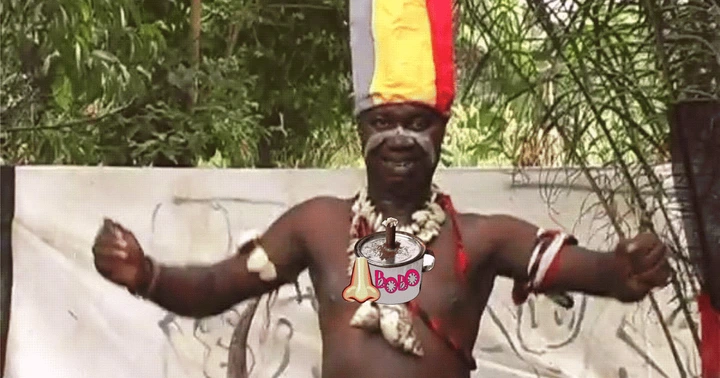 Yaw Donkor also known as Nkomode was a comedian born in the year 1962. He featured in the popular TV program Concert Party.
He died on the 23rd January, 2016 at the age of 54.
15.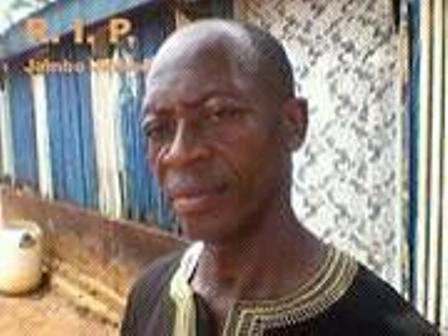 Kwame Atafuah Boakye was born on 1960. He was also known as Jambo. Jambo was a Kumawood comic actor .He was featured in many Kumawood movies.
He died of Hepatitis B on Friday, 21st March , 2014. He died at the age of 54.
16.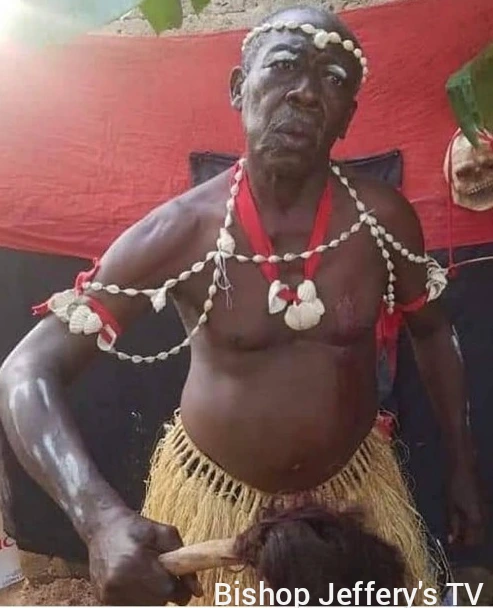 Asuo Tano was a Kumawood actor born on 1944.He acted in a lot of movies and Drama series. Asuo Tano died on admission at a Hospital in Accra.He died on the 25th February 2019 at the age of 75.
17.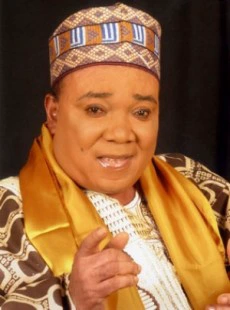 Nana Bosompra II was a playwriter, director and producer. He played great and important roles in the creative arts industry.He was born in 1945. He started his career in theatre arts in the 1960s.He produced films such as Osofo Dadzie, Obra , Cantata etc.The late Nana Bosomprah died on Saturday, June 26, 2010 at Korle-Bu Teaching Hospital at the age of 65.
18.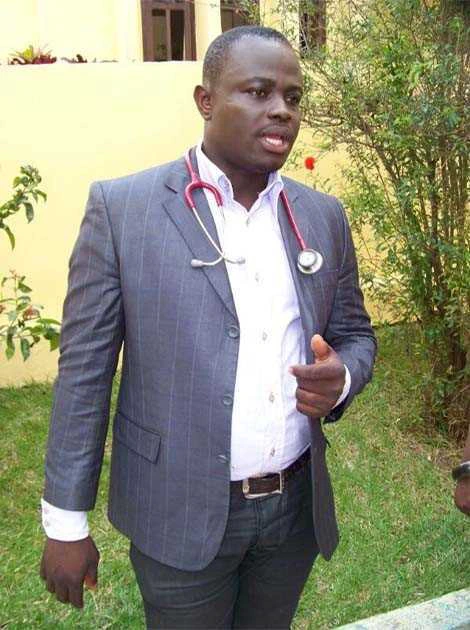 Eric Asante was born in 1973. He was an actor and movie producer. Eric was a member of FIPAG and the CEO of No Limit Productions. A  company that produced movies such as Lil Win in Belgium. He featured in movies such as Evil Heart , Dangerous Mission, Ohia Asoma Wo, etc.
He died on 5th December 2013 out of cardiac arrest and at the age of 40.
19.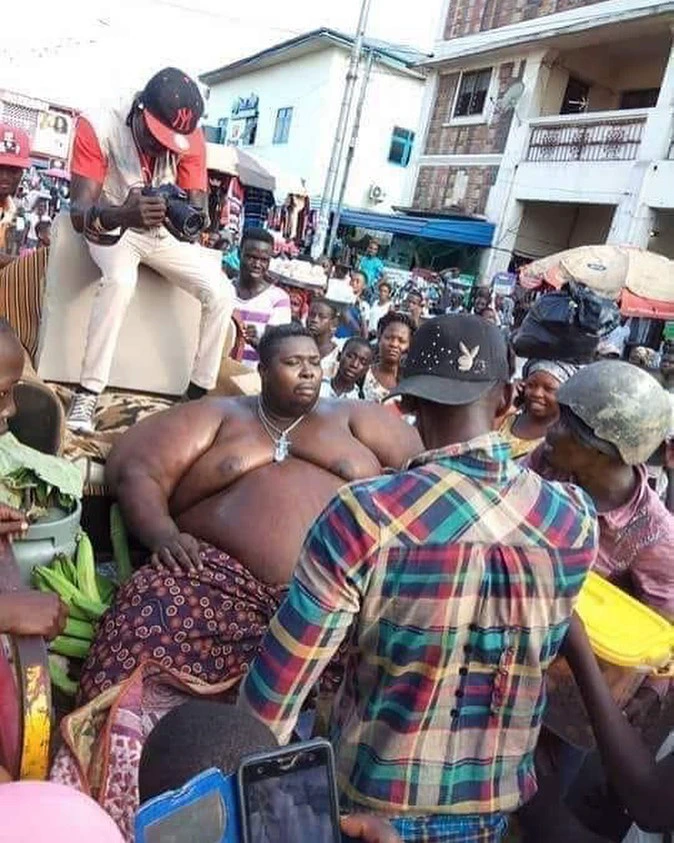 Kojo Antwi also known as Abele Wabedem. He was an actor from Junka Town Takoradi in the Western region of Ghana. Junka Town the popular television Series movie has lost one of its founding actor. Wabedem's died after a short illness. His death was announced on October 15, 2019.
20.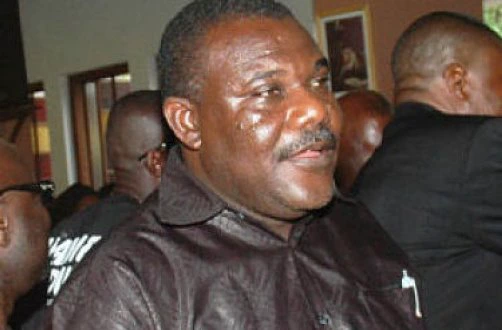 Rev. Eddie Coffie was born in 1959. He was an actor and President of the Ghana Actor's Guild.He was suffering from a kind of illness which led him to Coma before he passed on to the silence land.
He was admitted at the Ridge Hospital in Accra. Rev. was the President for Greater Accra and Secretary of the Ghana Pentecostal and Charismatic Churches (GPCC). He was also the vice president of GAG before he took over from Nii Odoi Mensah as president.He died on the 30th day of October ,2015 at the age of 56.
21.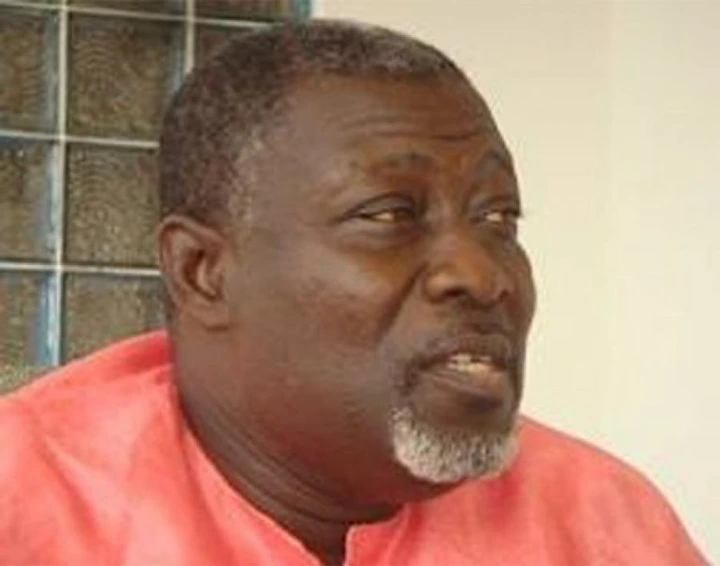 Samuel Nii Odoi Mensah, an actor,was born on 1958. He was once the president of the Ghana Actor's Guild. He acted movies such as My Mother's Heart (2005),6 Hours To Christmas (2010).
He died on 3rd December 2016 at the age of 58.
22.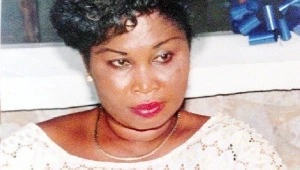 Lily Ameyaw popularly known as Nana Yaa was born in 1960. She was an actress popularly known for her roles in Obra famous TV series. She started acting in Obra Drama in 1989. She was a panelist on Peace FM's Wo Ba Ada Anaa' programme. She died at the Komfo Anokye Teaching Hospital (KATH) where she was receiving medical treatment. On 7th January 2015, Lily was belated at the age of 55.
23.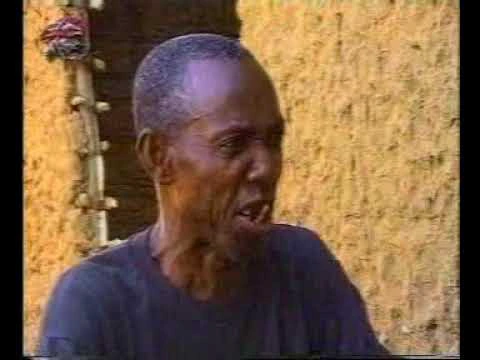 John Koomson famously known as Koo Nimo was born in 1933. He comes from Agona Ankaase in the central Region.
He starred in movies like ; That day, Wodzi beyew, Asamoah Nkrabea, Kyeiwaa etc. He played elderly roles in his movies most at times. Agya Koo Nimo died on 29th March 2017 at the age of 84.
24.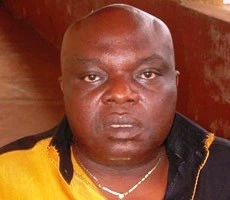 Michael Moncar was an actor born in 1962. Micheal starred in many movies like the Efiewura Series. He had been battling with an unknown aliment for some time.
Moncar died on 8th March 2013 around 4:00pm when he was admitted at the Korle Bu Teaching hospital at the age of 51.
25.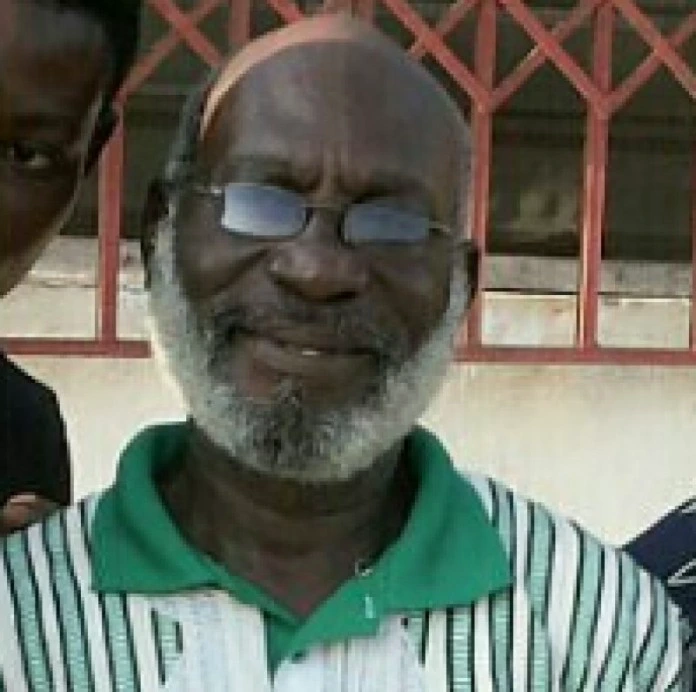 Solomon Sampah was born in 1949. He was an actor with the name Sampah. At age 59, Sampah passed on. He was belated on 12th October 2008 at Christus St. Elizabeth Hospital.
To Advertise Your Products Or Services, Please Call: +233 0240266354 or Whatsapp: 0595114788