Sad News Hits Ghanaian Legendary Musician Paa Solo -Sad Photos Dropped And Go Viral
He has been away for long. His fans kept asking about Paa Solo. His music isn't coming. Well, he has revealed the reason over his absence. He has been attending to his wife. Popular Highlife musician Paa Solo has confirmed that his beloved wife has gone blind.
Notwithstanding, she is also Crippled totally with serious stomach problem. According to him, this has been the situation for the past 8 years.
Paa Solo made this sad revelation to Zion Felix in an exclusive interview at Mitchell Camp in Accra. Paa Solo ceased the occasion to beg Ghanaians to help his wife to undergo a surgical process.
He added that, the surgery will cost them over GH40,000. Paa Solo urged his loyal fans to get closer to him in this hard time. When the News broke, fans of Paa Solo poured words of encouragement to him under the sad post made by Zion Felix.
Check out the post made by Zion Felix after the interview.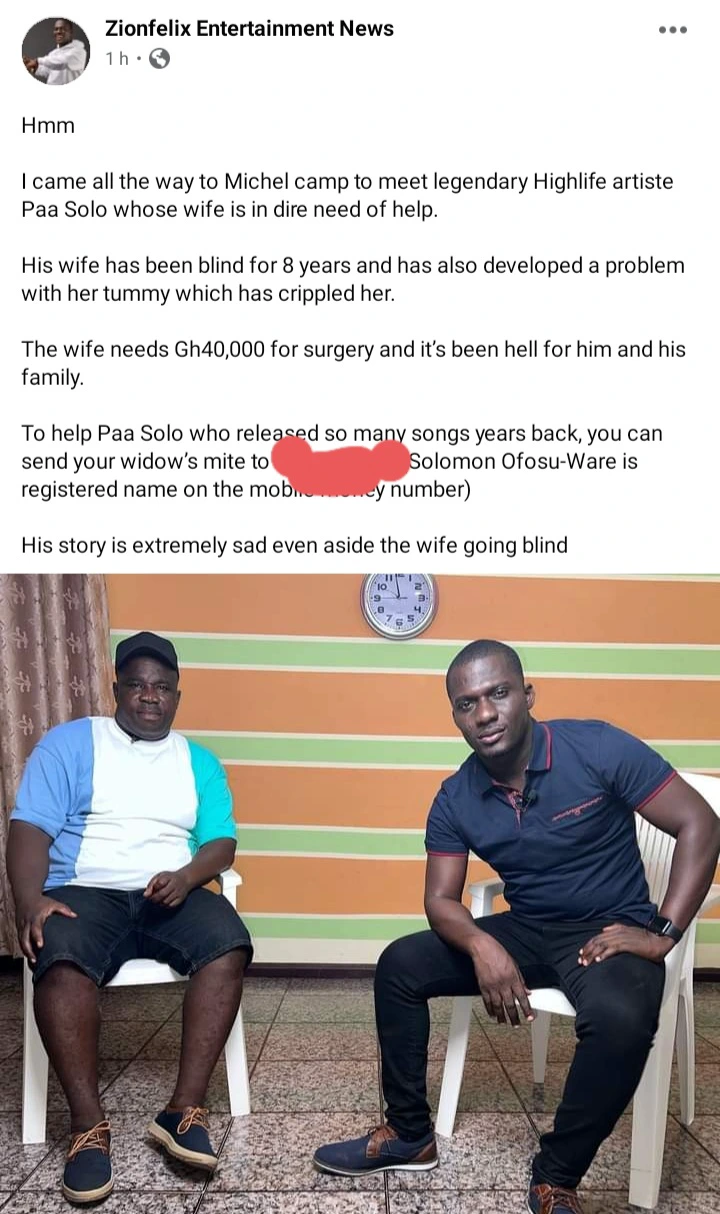 To Advertise Your Products Or Services, Please Call: +233 0240266354 or Whatsapp: 0595114788