Massive Stir As Video Of A Pastor Anointing Church Members' V@gina Hits Online and Goes Viral -WATCH
It is shocking to believe what is happening in churches these days. Just recently, a video of a pastor caught "chopping" a lady in "doggy style" on the church pulpit went viral.
This was not enough to prevent and deter other pastors from going viral on social media for negative reasons.
Today, another video of a pastor doing the unthinkable has made it way to social media, and it is making a lot of splash and reactions from Ghanaians and netizens.
In the video, the unidentified pastor queues ladies in the church, and surprisingly shave their private parts with a blade stick right on the pulpit.
The ladies go to the pastor, remove their underwear and pants, and the pastor shaves the hair on their private part onto a tissue. Apparently, he receives help from the assistant pastor when doing the shaving.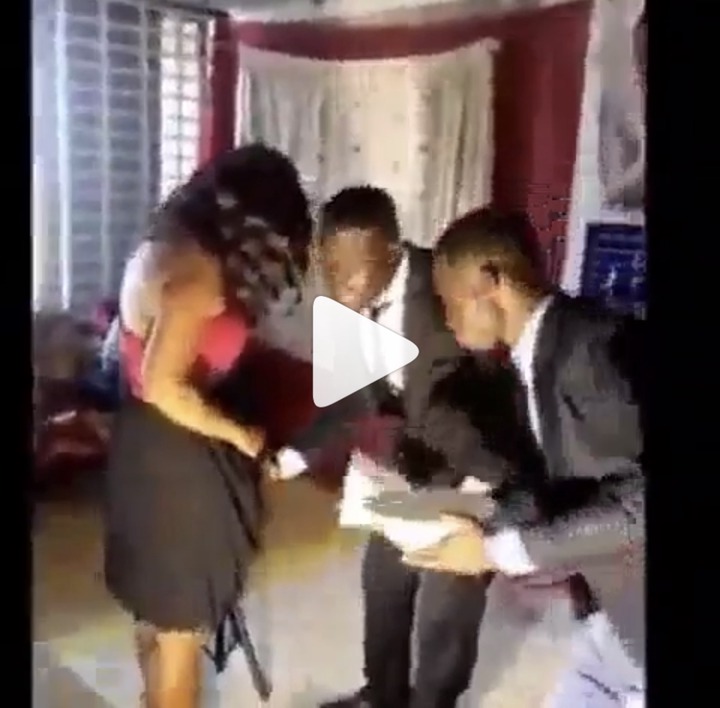 You might be wondering why the pastor was doing this. He was doing this all in the name of purifying and delivering the ladies in the church.
WATCH THE VIDEO BELOW HERE: https://www.instagram.com/p/CVWItDkhzt4/?utm_medium=copy_link
To Advertise Your Products Or Services, Please Call: +233 0240266354 or Whatsapp: 0595114788