I am Pregnant For Catholic Reverend Father; Joyce Dzidzor Reveals With Prove and Causes Stir -See Photos
It is obvious Joyce Dzidzor never expected this pregnancy. She cursed that this pregnancy shouldn't have happened given what she's been through over the past years battling with depression and as a single parent.
Should her claim about the man responsible is true, this could ruin his priesthood.
She hasn't named the priest yet but you surely could tell that Joyce Dzidzor is not in her right mood. She appears to have wept profusely for hours as her eyes look swollen and tears drawn her face.

But can you blame her for this? Ms Dzidzor Mensah is threatening to sue the brand that produced the contraceptive when she is done with another pregnancy test on Monday.
Should that test come out positive, Joyce Dzidzor may proceed with her legal threat against the company that produced the contraceptive she implanted.
"I had an IUD last year but why again? I will go for another pregnancy test on Monday and if it's still true, I will sue the facility who did this unprofessional IUD family planning for me," she wrote.
One would recall that Joyce Dzidzor announced on social media that she is not getting any man to satisfy her sexual urges because of her predicament. Funnily she indicated that her genitalia is shrinking and getting tighter by day because of her denial of sex.
In another post, Joyce presented himself as a sinner who had fornicated and suffered the punishment for it by getting infected with HIV. This was just when he had returned from Ghana with her public HIV test in Accra.
This news about her pregnancy comes with some big questions as when she started having this fun. Her secret affair is one that sparks curiosity especially when her younger kids have different fathers.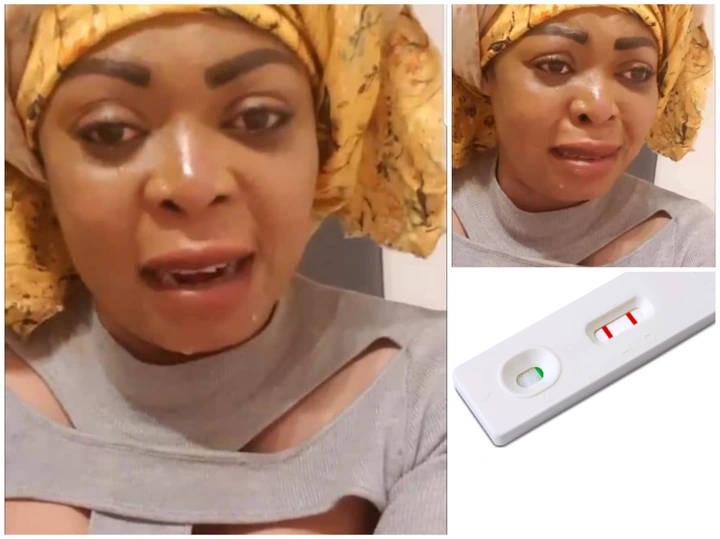 To Advertise Your Products Or Services, Please Call: +233 0240266354 or Whatsapp: 0595114788