Gay Pastor Busted and Arrested Upon Meeting Male Members In Hotel Rooms At Central Region -See Photos
Report convened has it that one preacher has picked up the Police for engaging in what is considered as abomination.
His act is heavily frown at by the laws and customs of the our motherland Ghana
Our portal has gathered that, Ato Davidson, a Prophet from the Central area has done the unimaginable, as he is a lion in sheep's clothes. It has been revealed that the so-called Prophet prefers men to women for sexual purposes.
The pastor, whose face was not seen, is accused of deceiving young men into believing that bad spirits are stalking them and that the only way to exorcise them is to use their manhood.
According to the victim, the claimed Prophet(Ato Davidson) once revealed a secret to him, which caused him to believe in him to the point that he invited him to a hotel and did the unthinkable with him.
The prophet allegedly put his manhood in his mouth until he got orgasm, after which the pastor cleaned it with a cloth and stuffed it into his pocket, according to the victim. This carried on for a while until the victim became enraged and decided to have him arrested right away.
"After my failed attempt to catch him, I decided to take matters into my own hands and enlist the help of other family members to deal with him." He tried to deny doing anything unusual with me during the meeting, but I pressed him until he partially confessed it. For the time being, he has been detained by the police and is cooperating with their investigations.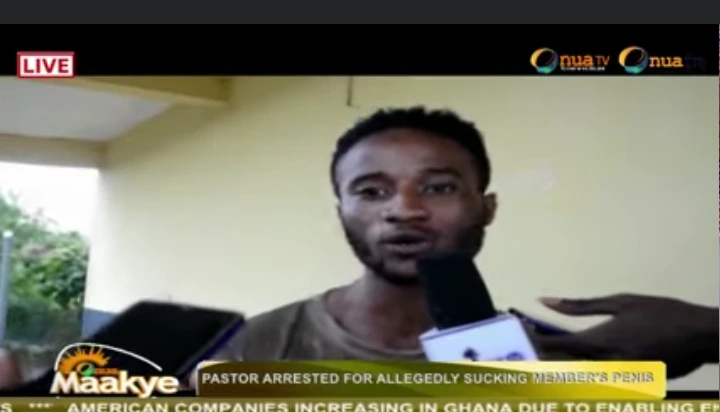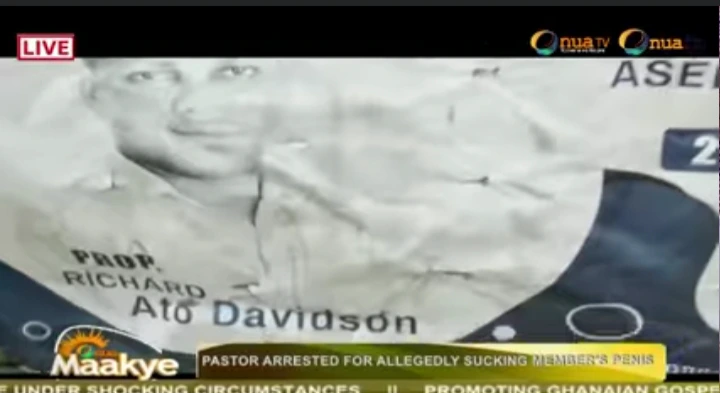 Watch video here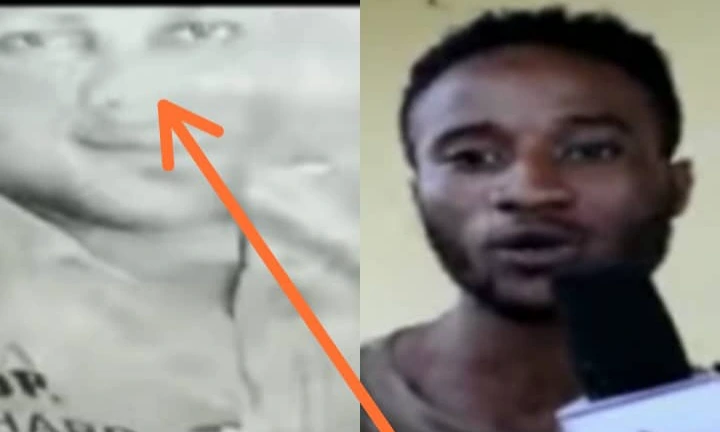 To Advertise Your Products Or Services, Please Call: +233 0240266354 or Whatsapp: 0595114788